Hola, all. I'm tired so I'll just get right into it:
TODAY ON SG:
THE LONE WOLF gets wet.
THIS WEEK SO FAR ON SG:
Saturday: HAUNTER dives deep.
Sunday: The Savage Dragon is having a bad life in my short comic Screamin' Bones. It was originally published in the Twisted Savage Dragon Funnies collection, which I think had a fairly limited print run, so most of you are seeing it for the first time. Secret Voice will be back this Sunday and continue uninterrupted for a good long while, if everything goes according to plan.
Monday: We took Monday off. Just pretend we're a gallery or something. Danger Country will be back this Monday!
Tuesday: The Mourning Star also took the week off, but luckily we had a new short story by Ian Sundahl called Where You Are King. Sean T. Collins calls it "impressively icky!"
Wednesday: The Beast wears a crown in The Yankee, while storm clouds brew in Black Is The Color. Milo looks at the Kyle Baker drawn issue of DAMAGE CONTROL here on the blog.
I've got a couple links too:
- Look at this beautiful new animated webcomic, THUNDERPAW! Golly, that's pretty. Not much there yet, just a page and some framing devices, but I'll be checking back on it: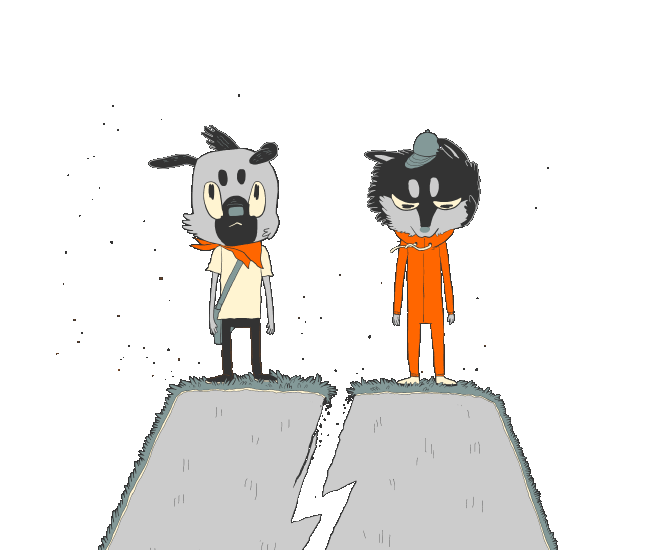 - Kelly Sue DeConnick is doing a comics collaboration with a young girl she met at HeroesCon, and YOU can join in!
- C.F. has a website. Has he had one for long? I don't know, but it's news to me.
- Oh yeah uh I started a Facebook page for myself, you should "like me." Have you liked the Study Group Comics and Study Group Magazine pages yet?
Ok, Zack: OUT!
Read More